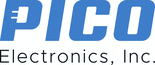 Booth
Pico Electronics
Products

Catalogues

Exhibitions
PCB mounting transformer

400 Hz, 0.375 - 2.4 VA
Pico Electronics
Ultra Miniature 400 Hz Transformers
.375 VA to 2.4 VA
Primary Voltages of 115V or 26 V
Printed Circuit Plug-In Construction

Specifications

* Manufactured to MIL-PRF-27, Grade 5, Class S.
* 90º C Ambient.
* Input Primary 115v-400 Hz ±20 Hz or 26V-400Hz-±20Hz (Your Choice-Just Choose The Proper Part No.)
* Regulation is 24% (T Units Have Regulation of 17%)
* Secondary Voltage Adjusted to Nominal Value at Half Load.
Other Pico Electronics products
Electronic Components
Energy: Production and Distribution
Power Supplies