How to choose this product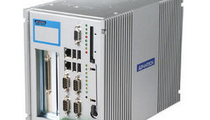 An industrial computer is used primarily for automated process control or data acquisition in industry. It resembles a home computer, but with specialized compatibility, enhanced reliability and different interface and bus characteristics.
Applications
These machines are common throughout industry, especially for process control and measurement tasks.
Technologies
The architecture of such computers closely resembles that of home or office models. However, they have more robust housings and buses, and different connection options. Their configuration also may differ (e.g., rackable) for direct integration into industrial processes.
How to choose
Choice will depend on specific use, for example the process to be controlled. This will determine external configuration (rackable, compact, etc.), buses and peripherals (touch screen, etc.).
Advantages
- Functional flexibility